Star of MTV reality show hit Geordie Shore Chantelle Connelly has revealed her plans for a breast augmentation.
Unlike her fellow cast members Vicky Pattison, Holly Hagan and Marnie Simpson who have all had breast enlargement surgery, Chantelle Connelly has revealed that she will be seeking a breast reduction operation.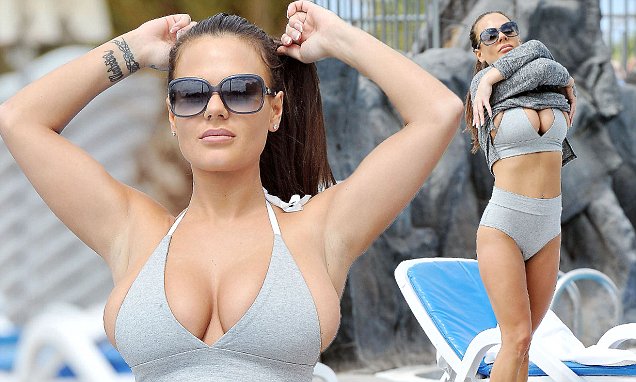 Speaking to Sun Online, she said: "I'm not about the whole fake look. It's not my thing. I'll probably get my teeth done and my tits made littler. I've just got big tits that I want to look better. I don't follow the crowd. I'm not all about the big tits, I'd rather they look little and classier."
Once she's had her boobs done, she plans to follow in the footsteps of her co-star Charlotte Crosby, who recently spent over £4,000 on a nose job. Chantelle said: "It's something I've always wanted, even back before the Shore, back when I was a kid. Every time I get my makeup done I contour the f**k out of my nose. When I get pictures it's the first thing I notice. It's just there. I want to go for the slop look. I've spoken to Charlotte, as well as Marnie and Chloe (Ferry) and I'm definitely getting it done. Everyone looks better with it done. If you don't like something about yourself, change it."
Chantelle and Charlotte are not the only Geordie Shore cast members to have been under the knife. Fellow Geordie Shore star and Queen of the Jungle Vicky Pattison recently spoke about her much publicised breast enlargement operation she undertook at a leading cosmetic surgery group following losing weight filming her new fitness DVD. "My boobs were never anything to write home about before but after I lost all the weight they were just like lackluster bags of p***….I'd lost all this weight in the gym and was starting to feel really good about me body and the final piece of the puzzle was to get me boobs done."
As to when Chantelle plans to have her breast reduction surgery it hasn't been revealed, but some viewers have expressed that it could be a potential flashpoint with other members of the cast such as Holly Hagan who has been under the knife several times, although her operations have always been enlargements.