For years, many women have travelled all across the globe in the search for a cheap boob job. Travelling to India, Eastern Europe and beyond, the dangers have long been known if one does not undertake intensive and thorough research to ensure the institution and surgeon are trustworthy and proficient.
Clinics in mainland Europe however have always seemed to have a better reputation. Like clinics in the United States of America, European clinics have always had the reputation of being highly regulated places to receive cosmetic surgery treatment and you were generally safe in choosing such a clinic.
However, this week a young woman named Dennie Lees, 24 has warned of the dangers of cheap cosmetic surgery after she was nearly killed following a boob job in Belgium. Dennie, from Great Barr in Birmingham paid a clinic in Belgium £2375 to have her breasts increased from a 34A to a 34F following a recommendation of the clinic from a friend.
However, just a few days after undergoing the surgery, Lees said her breasts burst.
"At first I brushed it off but I woke up the next day with the worst fever I had ever had.
I took my sports bra off and it just gushed out, it was like a tap, it was disgusting.
I was so scared. My mum and boyfriend took me to hospital still with fluid pouring out of my breasts."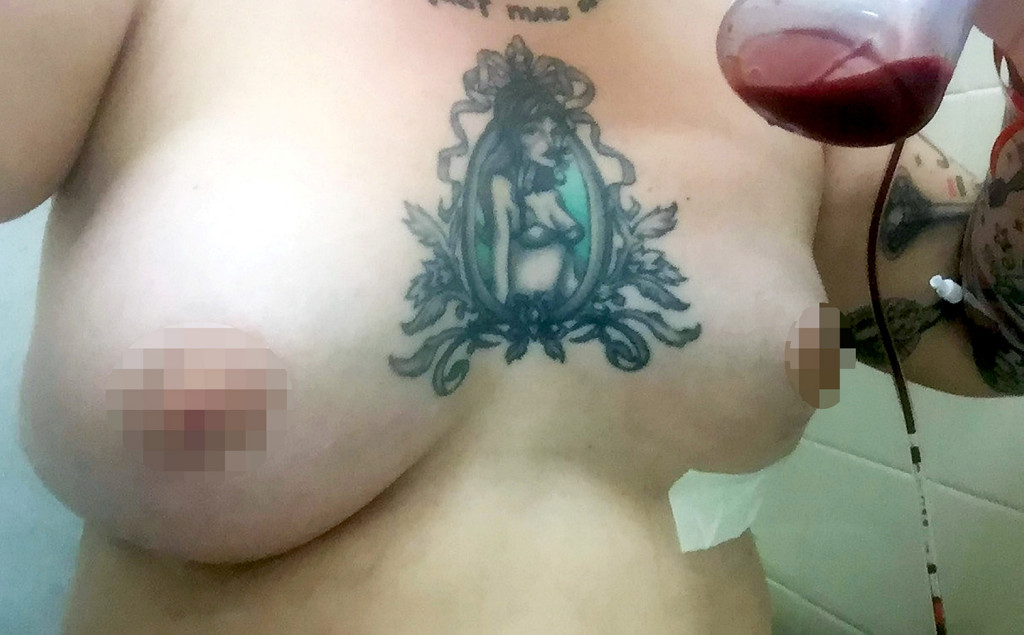 She was taken to Sandwell Hospital in West Bromwich where she was told she had blood poisoning and both her implants were removed. Amazingly though, despite the horrific ordeal she underwent, she returned to the Atlas Kliniek in Brussels for a free-of-charge second attempt at the surgery. Unfortunately, this times things went just as bad.
"After I went back to Belgium last week to have the surgery done again, as soon as I landed on the plane back in England I felt a ripple in my left breast," said the delivery driver. Rather than going home I came straight back to hospital and when one of the doctors opened the stitches it poured with puss. I had an operation to remove the left implant on Tuesday so now I have one enhanced breast and one 'man boob'."
Lees is now looking for a surgeon in the UK to fix the problems that were caused in Belgium.
The NHS warns anyone who is looking at cosmetic surgery that they should do their research first. Both the British Association of Aesthetic Plastic Surgeons (BAAPS) and the British Association of Plastic, Reconstructive and Aesthetic Surgeons (BAPRAS) have also voiced concerns about patients having problems after cosmetic surgery procedures carried out abroad.
Anthony Armstrong, a leading UK consultant plastic surgeon and member of both BAAPS and BAPRAS said, "Patients who seek cosmetic surgery overseas are often looking for a cheap deal. Standards and guidelines are not as strict everywhere. And standards are not necessarily as tightly controlled elsewhere."