Are you considering a breast enlargement (or reduction) operation? Operations to increase or decrease the size of women's breasts are on the increase in the UK and whilst the vast majority of operations are successfully carried out by registered surgeons, there are some sharks out there. With that in mind, here's our 5 considerations to make before going ahead with your breast enlargement or reduction operation.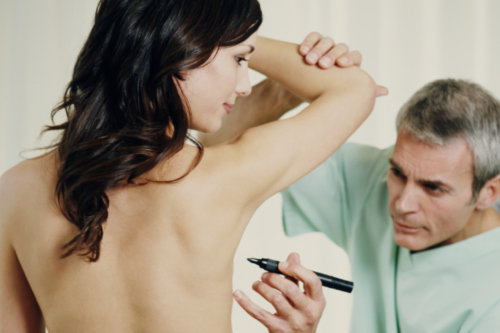 1. What is the change you want to see? Is it achievable?

Before you do anything, you should start to do your research. Find out all you can about breast enlargement or reduction, such as what an operation entails, what sort of implants can be used and whether the change you want to see is even achievable. The more you can find out about breast operations the better, as the more knowledge you have this will help to inform you when choosing whether to go ahead and what surgeon to use.
2. Find a qualified surgeon you are happy with

If you are considering having cosmetic surgery, the first person you should seek to is your GP. They'll be able to tell you whether they think the surgery is possible and look at your general health and history. Your surgeon must have the right qualifications, be registered with the GMC and be on their specialist register for plastic surgery. It is also usually a good sign if they are members of the British Association of Reconstructive and Aesthetic Surgeons.
3. Have a thorough consultation and ask questions

Once you have chosen your plastic surgeon, you need to have a consultation with them. They will discuss your potential treatment with you and give you all the options available. You should not feel rushed as part of your consultation and you should feel relaxed to ask all the questions you want
4. Don't commit straight away

Once you've had your consultation, don't commit to anything straight away. You should give yourself a week or so just to assess the information and advice you were given and think it over in your mind. Do more research if you have to and ask close friends and family for their thoughts. Only when you are completely certain about the procedure and all the terms and conditions, only then should you go ahead and book it.
5. Don't forget about aftercare

Just as important as your breast augmentation operation is the aftercare, so ensure that you know who you need to contact and how long you will be looked after. Ensure you know anything you personally need to do too.